Emerging Leaders in STEM: Class of 2023 Kickoff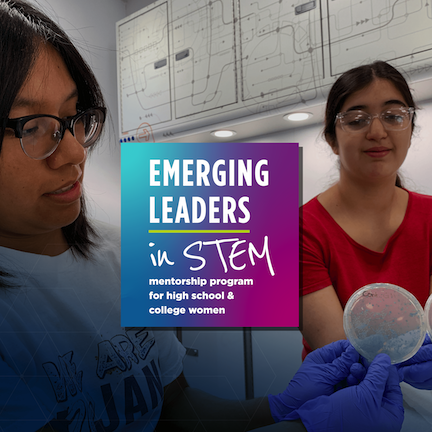 This fast-paced, hybrid program introduces high school and college women to high-demand STEM jobs, in an all-female cohort environment. The program has two parts: virtual sessions during the school year (spring) and a two-week, in-person laboratory intensive in the summer.
Get a reminder about our 2023 cohort registration! Text LEADERS to 1-833-272-7159 to join our textlist and we will notify you when registration opens.
For the 2023 program, virtual sessions take place biweekly on Saturdays, from April 15 to June 10, 2023. Laboratory sessions will take place as follows.
Cohort 5 [Engineering focus] will take place in Colorado Springs, Colorado. Timing is late June 2023.
Cohort 6 [Biotechnology focus] will take place in Maryland with laboratory intensive sessions in Montgomery County, Anne Arundel County, Baltimore City. Timing is July 2023.
For more info, visit our Emerging Leaders in STEM page.