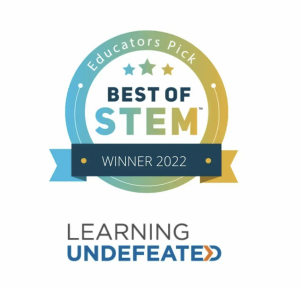 Award-winning Drop Anywhere Labs provide flexible mobile classroom and laboratory space for middle schools. The immersive learning environment provides authentic, real-world learning co-developed with teachers and STEM industry subject matter experts to introduce students to high-paying, high-demand careers while building teacher capacity in STEM. The program offers students game-based and hands on experiential learning without leaving the school parking lot.
The Drop Anywhere Lab student experience uses game-based learning to teach new content and continues the learning in the classroom with extension activities that allow students to continue exploring the topic and related content through hands-on laboratory investigations. This program is composed of two parts:
An onboard student game experience
Classroom resources and curriculum for teacher use
The Drop Anywhere Lab Experience
Learning Undefeated's onboard game experiences* take place inside the shipping container and use immersive reality, light, sound, touchscreen walls, and interactive gameplay to build understanding of relevant classroom concepts. Learning Undefeated currently offers three experiences as part of this program.
2023 – 2024 School Year (Mid-Atlantic and Louisiana)
Breakout Box: Body Systems Mission (Grades 6-8) 
Students enter a mysteriously abandoned and shut down remote Drop Anywhere Lab and they will need to work together to solve the puzzles left behind guarding our missing research! The Breakout Box Body Systems Mission takes middle school students on an immersive, adventure using computational thinking and the practices of science and engineering to crack a series of puzzles to restore lost data in the abandoned Drop Anywhere Lab. Through progressive gameplay, students work as a team to analyze and interpret data in a cardiovascular simulation, selecting food, exercise, and insulin options to manipulate blood glucose concentration in diabetic and non-diabetic patients over time. Students also analyze and interpret data as they learn about concentration using plasma vials, interpreting graphs, and supporting a claim with reasoning and evidence.
Classroom Extension: Where Did the Sugar Go?
This classroom activity focuses on how different body systems regulate sugar and the effect diabetes can have on these processes. Focus is on the interaction of the digestive, endocrine, muscular, and circulatory systems.
Drop Anywhere Lab Game Experiences
Engineering in Agriculture (Grades K-2nd)
Students explore topics from seasons, weather, and ecosystem management through the lens of the engineering design process.  Through interactive gameplay and team collaboration, students help a farmer to solve a few of the problems they've encountered. As a group, students decide on which solution(s) to implement, keeping in mind their constraint (budget) and their criteria (goal).  The experience uses projection mapping and interactive screens to provide students with an immersive game experience.
Chemical and Physical Changes (Grades 5-8th)
Students view and collect information via video of a reaction. As a group, students make claims and use evidence to form arguments as to whether a presented reaction was a physical or chemical change. The experience uses projection mapping and interactive screens to provide students with an immersive game experience.
Onboard Game Experience Specifications
Student Capacity: up to 12 participants (may be fewer depending on health restrictions at the time)
Grade Levels: K-8
Experience Runtime: 30 min
Average length of visit: one to two weeks per school
Led by Learning Undefeated educators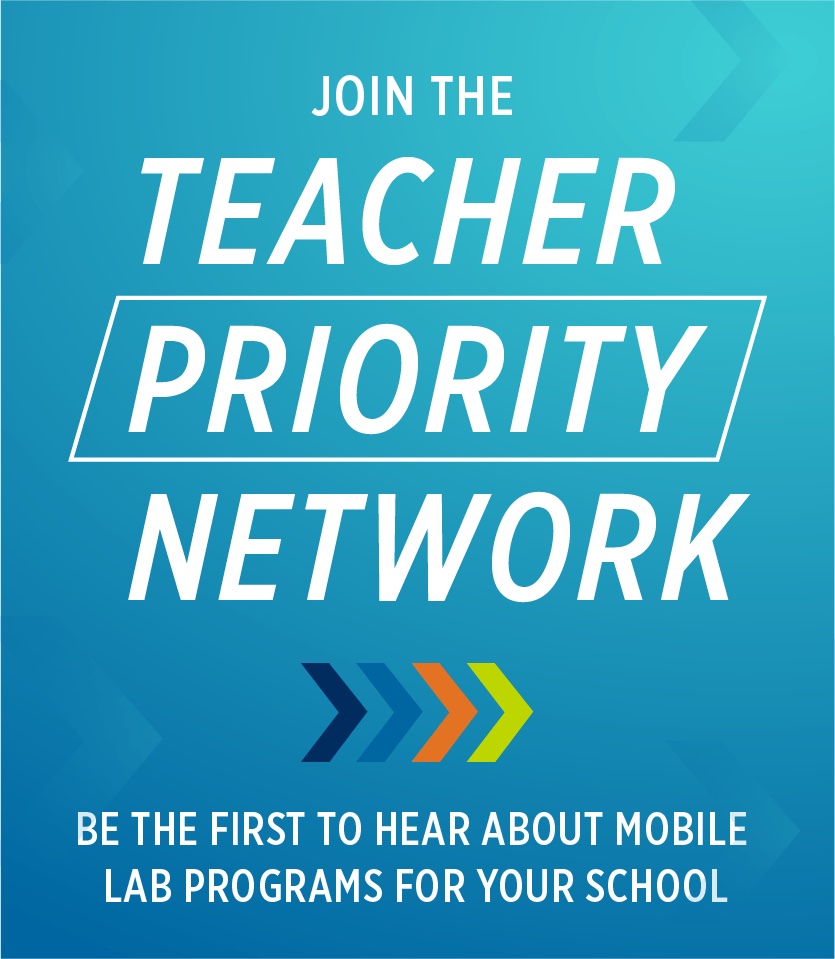 Be the first to hear about Learning Undefeated's mobile laboratories in your area! Sign up for our Teacher Priority Network and we will reach out to you when our programs are available for your school or region.