COLUMBIA, MD. – April 6, 2015 – W. R. Grace & Co. (NYSE: GRA) announces that its philanthropic arm, W. R. Grace Foundation, Inc., has awarded a $5,000 grant to MdBio Foundation,Inc., which provides bioscience awareness, education, and workforce development in Maryland.
As a global leader in materials science, Grace is committed to supporting STEM (science, technology, engineering and math) education throughout the markets in which it does business.  In addition to the company's industry-leading positions in the production of certain oil-refining catalysts and specialty silica gel, Grace has a growing presence in the biotech industry with products used in all phases of pharmaceutical production, from R&D to manufacturing.
As well as monetary support, Grace leaders are partnering with MdBio by providing professional assistance for its Career and Leadership Panel to provide industry perspective to students.
Mark Shelnitz, Chairman of the Grace Foundation, said, "We help organizations that improve the quality of life in the communities where Grace employees live and work.  We are proud to support MdBio, which is committed to advancing STEM education and encouraging young people to explore careers in the fields of technology and science."
About the Grace Foundation
Grace makes significant financial and volunteer service contributions to enhance the wellbeing of the communities in which it operates. Established in 1961, W. R. Grace Foundation, Inc. donates to non-profit organizations in the areas of education, health and human services, environmental stewardship, and cultural programs. The Foundation matches employee contributions, dollar for dollar, to accredited secondary schools, colleges and universities.
About Grace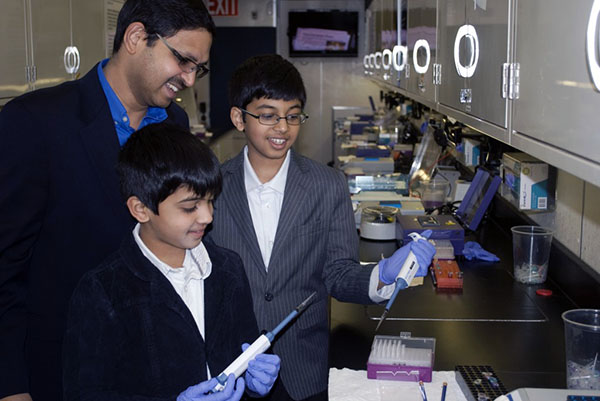 Built on talent, technology, and trust, Grace is a leading global supplier of catalysts; engineered and packaging materials; and specialty construction chemicals and building materials. The company's three industry-leading business segments—Grace Catalysts Technologies, Grace Materials Technologies, and Grace Construction Products—provide innovative products, technologies, and services that improve the products and processes of customer partners in over 155 countries around the world. Grace's 2014 net sales were $3.2 billion. More information about Grace is available at grace.com.