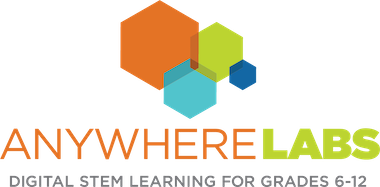 Explore Newton's Second Law of Motion and see it in action!  Build a rocket out of a balloon and straw to see how mass affects the acceleration of an object!
Interested in more at-home science activities?  Check out our library of 30+ videos here!
Looking for the answer key to this activity?  Complete this form to gain the password to our Activity Keys webpage.
Students will know
Newton's First Law
Newton's Second Law
Newton's Third Law
Students will understand
The mathematical relationship between force, acceleration, and mass of an object.
Students will be able to
Build and modify a balloon rocket to determine what effect mass has on acceleration
Analyze provided data to explain if the data supports Newton's Second Law
Standards Alignment + Connections
Next Generation Science Standards Connections
HS-PS2-1: Analyze data to support the claim that Newton's second law of motion describes the mathematical relationship among the net force on a macroscopic object, its mass, and its acceleration.
Texas Essential Knowledge and Skills Connections
P.4B: Describe and analyze motion in one dimension using equations and graphical vector addition with the concepts of distance, displacement, speed, average velocity, instantaneous velocity, frames of reference, and acceleration
P.4C: Calculate the effect of forces on objects, including the law of inertia, the relationship between force and acceleration, and the nature of force pairs between objects using methods, including free-body force diagrams
How to Run the Experiment