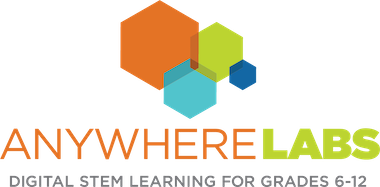 Are candies like M&Ms© and Skittles© coated with the same dye?  Use paper chromatography to separate the dyes and determine if they are the same and if a dye is made of a mixture of dyes!
Interested in more at-home science activities?  Check out our library of 30+ videos here!
Looking for the answer key to this activity?  Complete this form to gain the password to our Activity Keys webpage.
Students will know
Different materials have different properties
Attraction to water is a material property
Students will understand
Dyes can be made of one or more colored materials
Similar colors can be created with different colored materials
Students will be able to
Run paper chromatography with colored candies and make observations about the results
Standards Alignment + Connections
Next Generation Science Standards Connections
5-PS1-3: Make observations and measurements to identify materials based on their properties.
Texas Essential Knowledge and Skills Connections
5.5A:Classify matter based on measurable, testable, and observable physical properties, including mass, magnetism, physical state (solid, liquid, and gas), relative density (sinking and floating using water as a reference point), solubility in water, and the ability to conduct or insulate thermal energy or electric energy
How to Run the Experiment