Dear friends of Learning Undefeated,
As we turn the page to 2022, I wanted to pause and celebrate a year that was both transformative and historic for Learning Undefeated. A few quick highlights: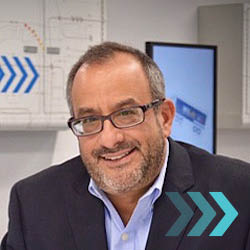 We got back to in-person learning with our mobile STEM labs in Maryland and the DMV, while our labs in Texas never stopped!
Expanded our programming to Wilmington, Delaware, and to Louisiana to support the recovery efforts post Hurricanes Laura and Delta.
We partnered with the Washington DC Department of Health to utilize our labs as mobile COVID-19 vaccination clinics to serve their cities most vulnerable residents.
In September, we surpassed a significant milestone in our organization's history, serving more than 1 million students across all 50 states!
While we are proud of these accomplishments, we are also laser-focused on continuing to evaluate our programs, listening to our stakeholders, and doing even better for the next million students we reach. In the coming year we look to create stronger links to connect our proven programs so as to help accelerate our impact.
It is undeniable that the COVID-19 pandemic and the racial and social justice movement have reshaped our country's social fabric and education landscape. Leaders across our society are all asking difficult questions, including how their organizations and communities will adapt to meet the significant needs of the moment.
At Learning Undefeated, we're answering this question by doubling down on what we've been doing for the past 20 years and deepening our commitment to serving students, schools, and communities that need it most. Learning Undefeated is committed to driving race and gender equity in STEM by providing access to experiential and deep-impact learning experiences for students in under-resourced communities.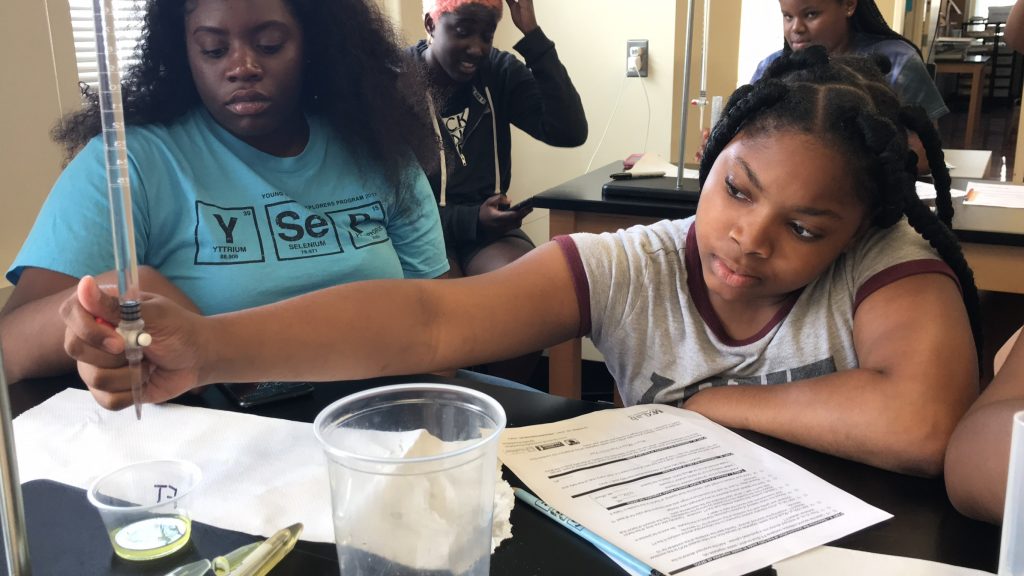 Learning Undefeated is driving race and gender equity in STEM through experiential and deep-impact learning experiences for students from under resourced communities. See for yourself how we are making a positive impact for students across the country.
All of our programs focus on building and reinforcing STEM identity, nurturing students' beliefs that they can be successful in a STEM job, and there is a place for them in the innovation workforce. Positive, fun experiences with our educators increase student confidence, leading them to seek gradually more complex interactions with STEM subjects and activities. This pathway through our education programs galvanizes students' self-confidence and reinforces the belief that a STEM career is achievable.
For those familiar with our organization, you'll continue to see our proven flagship programs, such as our growing fleet of leading-edge mobile STEM labs, engaging summer STEM experiences, and our evolving catalog of STEM career exploration resources. However, you'll also note that our program offerings and teacher resources have expanded dramatically. Learning Undefeated now offers a comprehensive STEM program suite that includes both exploratory and deep-impact programs, introducing K-16 students to the STEM way of thinking while cultivating collaboration and problem-solving skills.
A taste of these programs is highlighted in our 2021 annual report, including:
Talent accelerator programs, including our Emerging Leaders in STEM for young women and Young Science Explorers Program for middle schoolers. These programs showcase STEM professionals of all races, genders, and ethnicities, providing intensive topic instruction and bringing STEM careers to life.
Hybrid STEM learning bundles, which combine standards-aligned laboratory investigations, multimedia STEM resources, collaborative assignment tools, and interactive assessments – all free to use and open to all teachers and schools.
At-Home Science explorations, which allow students to complete their own investigations at home with everyday materials.
We are excited about the road ahead and believe that Learning Undefeated is poised to make an even bigger impact. On behalf of our team, we are thankful for your partnership and support.
Warm regards,
Brian Gaines