Launched in 2021, Learning Undefeated's Emerging Leaders in STEM program connects high school and college women with female STEM professionals to build career readiness and networking skills. The interactive program engages young learners with student-led laboratory investigations. Developed at the request of DOD STEM, the first pilot cohort convened during the summer of 2021 with 72 female students, more than half of whom are first-generation college students. Participants heard from female luminaries in the biotechnology fields, many of whom are creating new solutions for DOD and military service members.
Back by popular demand, the cohort two connected high school and college women from Montgomery County, Maryland with a diverse group of STEM professionals and entrepreneurs in biotechnology, biopharma, computer science, and cybersecurity. The fast-paced hybrid program included both in-person and virtual sessions.
Advanced Laboratory Investigations
During four in-person sessions, participants completed a series of hands-on activities designed introduced students to common laboratory equipment and techniques. Each participant was provided with an At-Home Science Kit that contained a personal set of scientific equipment that enabled them to conduct investigations using electrophoresis and other biotechnology techniques. Participants' favorite activity (by far!) was the last cyber security session where they worked in pairs to help a "fellow student" figure out who hacked into their Facebook account. They sorted through emails and social media to flag suspicious content and used clues to decode messages to find the culprit.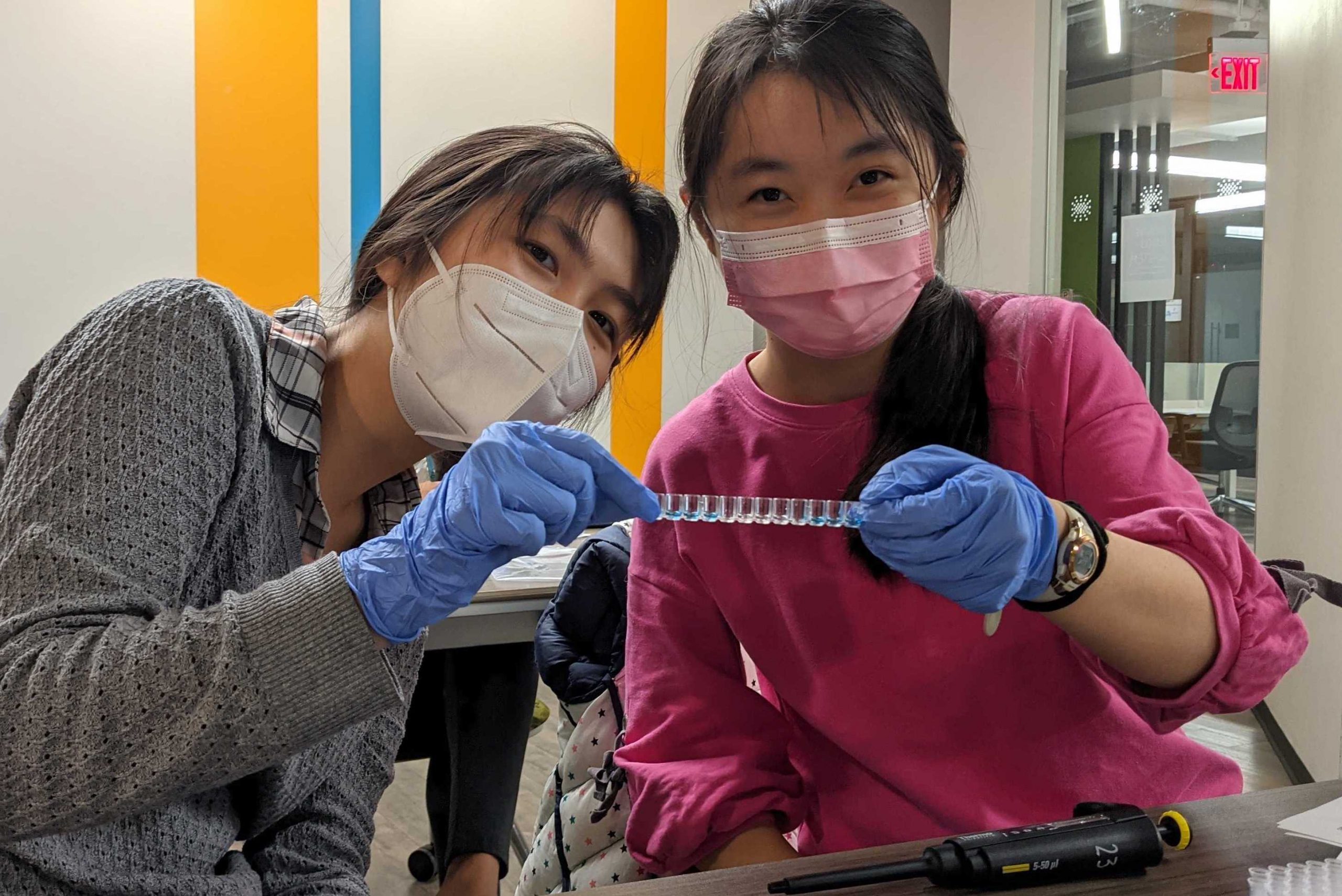 The virtual portion of the program consisted of four keynote speaker presentations and smaller skills-building workshops. Anjali Kataria, Danette Toole, Jilcia Johnson, and Angela Graham were the inspirational guest speakers who spoke to students and their mentors about their experiences working in the biotech and cyber industries.
Guest Speakers Inspired High School Students
Anjali Kataria, CEO and Co-Founder of Mytonomy, encouraged participants to explore internships to find topics and projects that spark their curiosity. Danette Toole, an Associate HR Business Partner at REGENXBIO, shared tips and advice for maneuvering the recruiting and interviewing process for biotech companies.
"Don't let your circumstance dictate your future. Don't let anything or anyone get in the way of what you dream and desire to do in life," said Jilcia Johnson, a Biopharmaceutical Investigator at GlaxoSmithKline (GSK). Students were moved by Johnson's story and her ability to overcome adversity.
Angela Graham, President and CEO of Quality Biological, Inc., concluded the keynote speaker presentations by encouraging participants to find mentors, believe in themselves, and never back down from a challenge.
"The most memorable aspect of the speaker presentation for me was how she was able to constantly overcome different challenges," said one of the high school students. Participants left this program feeling inspired and motivated to continue on their journey towards pursuing careers in STEM.
Special thanks to the Montgomery County Economic Development Corporation and AstraZeneca for supporting this program.