The two nonprofit organizations expect to serve 1M students by the end of this school year
Gaithersburg, MD – December 14, 2020 – Nonprofit organizations Learning Undefeated and Spark 101 have announced a collaboration to create a free online catalog of educational digital STEM content designed for K-12 teachers, students, and parents. This new hybrid STEM education ecosystem includes interactive digital lesson bundles, career snapshots, at-home learning, and STEM skills videos. These scalable, digital resources are designed to increase engagement in STEM coursework and interest in high-opportunity careers.
Both pioneers in STEM education, the partnership represents a significant win for educators and students, creating a vast, free library of interactive digital resources aligned to state and national education standards. This partnership will model hybrid learning in schools and community settings. Together, the partnership will impact a million students in all 50 states by the end of the 2020/21 school year.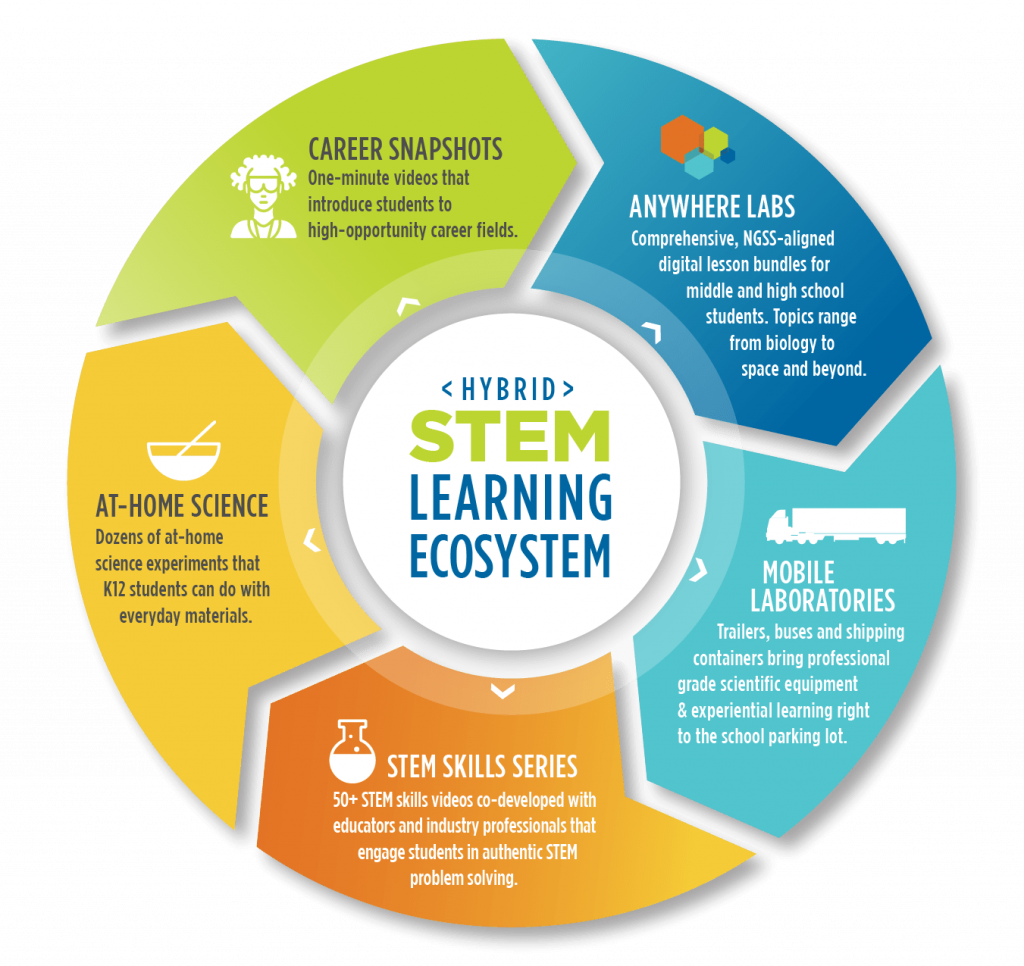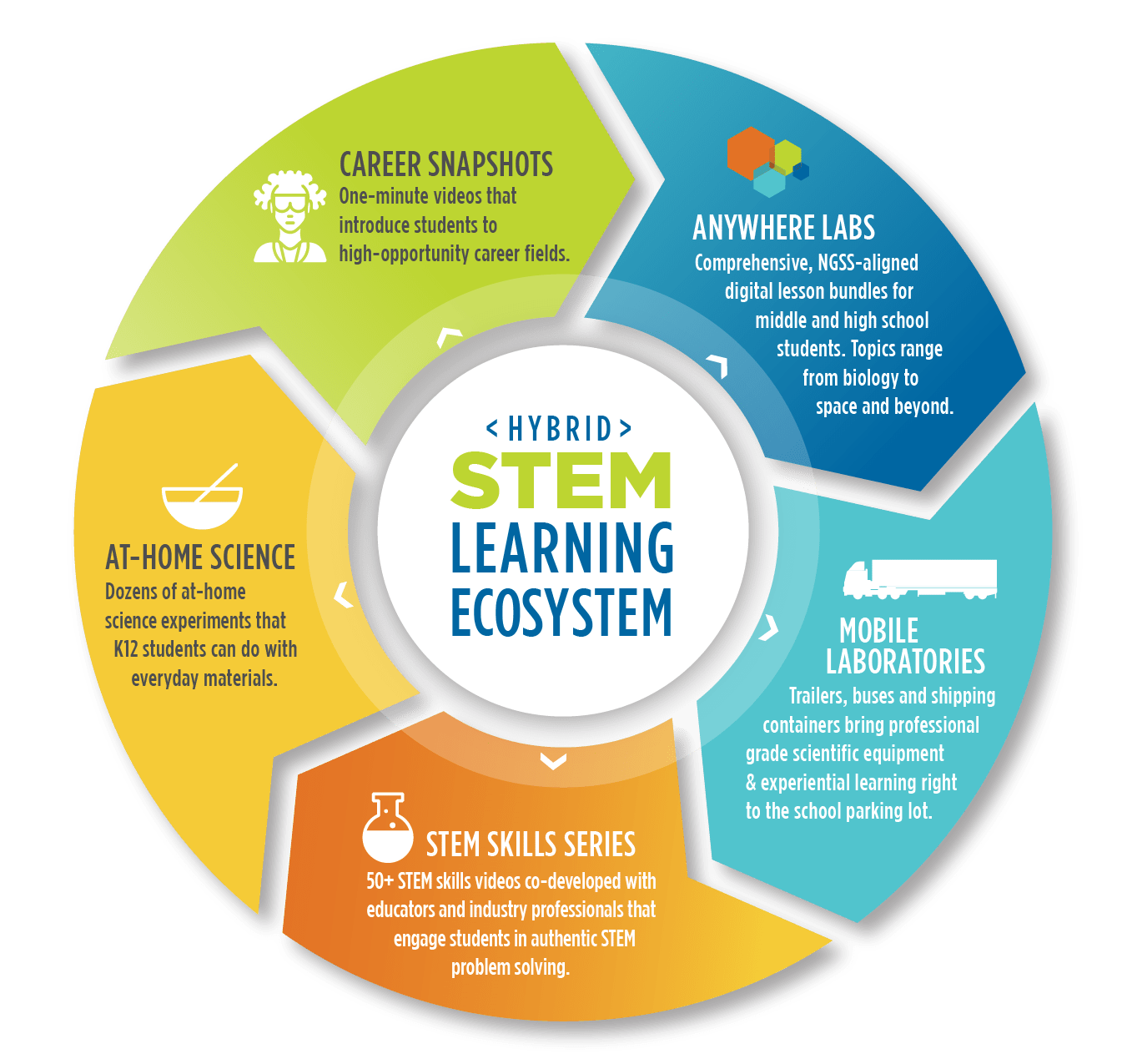 "As a trusted resource for teachers for nearly 20 years, we strive to provide educators with experiential learning opportunities that turn their students on to STEM subjects and careers – and these new ways of learning are even more important now," said Brian Gaines, CEO of Learning Undefeated. "This hybrid STEM ecosystem creates a centralized, diverse portfolio of on-demand STEM content that will complement our mobile laboratory programming to address science, technology, engineering, and math careers in a holistic, accessible way."
With two decades of experience in cutting-edge STEM education practices, Learning Undefeated serves over 50,000 students each year with a robust hybrid curriculum in bioscience, engineering, and chemistry that includes mobile laboratories and digital lesson bundles. Spark 101 brings significant digital content in technology and math along with an index of career snapshot videos developed in partnership with STEM employers. Spark 101's digital resources have amassed an audience of nearly than 700,000 students and teachers.
"Spark 101 fills the communication gap between students and employers around the world," said Tiffany Godbout, President of Spark 101. "The hybrid STEM ecosystem allows us to connect this content with hands-on learning opportunities for students to do both at home and in the classroom, teaching students how real challenges are addressed in business."
The project expands both reach and equity in STEM education by engaging students in authentic, collaborative learning experiences that blend online and in-person learning environments. Components include multimedia content, game-based learning, discussion tools for educators, and hands-on laboratory investigations in robust digital lesson bundles. These resources support all forms of instruction, including a hybrid structure allowing students to experience tactile learning techniques alongside digital instruction. Students will be able to engage in learning activities independently or asynchronously while collaborating and applying key concepts within the synchronous classroom.
Beginning in January 2021, teachers and parents who are homeschooling their children will be able to access expanded, standards-aligned content integrated directly into Learning Undefeated's Anywhere Labs digital lesson bundles and Spark 101's career video library. STEM educators from both organizations have begun work developing new, turnkey teacher resources that highlight connections to STEM topics and careers.
The combination of hands-on learning with virtual STEM exploration will equip students with the skills and confidence they need to pursue STEM careers. Teachers and parents will have unlimited access to over 100 free, interactive digital lesson components, co-developed with educators.
To learn more about this partnership, visit learningundefeated.org/ecosystem/
# # #
About Learning Undefeated
Learning Undefeated (formerly MdBio Foundation) provides life-changing STEM experiences for under resourced communities by providing equitable access to education and inspiring students to imagine their own success. Through innovative and experiential education programs for grades K-12, we are sparking interest in STEM careers and building the workforce that will drive the innovation economy. Learning Undefeated's flagship education program features mobile STEM labs that have provided hands-on learning opportunities to nearly 250,000 K-12 students in 18 states since 2003. Learning Undefeated also operates several other celebrated STEM education programs including the Young Science Explorers Program, a summer camp for middle school students; Advancing Tomorrow's Leaders in STEM (ATLAS) College and Career Exploration Program; STEM Leadership Experience; student competitions; after-school programs; curriculum development; and disaster recovery education. Visit learningundefeated.org or follow on social media @LearningUNDFTD.
About Spark 101
Spark101 videos—co-developed by educators, employers, and experts—engage students in authentic STEM problem solving. Students learn how real challenges are addressed in business, government, nonprofits, and academic institutions. The videos meet national and state educational standards and use a format proven to be effective in schools. An independent evaluation has pointed to a significant impact on student STEM engagement. Learn more at spark101.org or follow on Twitter at @Spark101STEM.