During times like these, it's important to recognize STEM professionals creating positive change for the future of our community. Meet Michael Hopkins, Ph.D. Candidate and Founder of the organization Black Scientists Matter. As someone paving the way for future generations, he agreed to share his journey with us and offer advice to those seeking a similar path.
After graduating from North Carolina Central University with a degree in pharmaceutical science and an impressive index of research opportunities from establishments like Berkeley and Harvard, Michael decided to follow his inquisitive nature and continue his education at Johns Hopkins University. The road to success was not without obstacles for Michael; a lesson he learned once he decided to pursue graduate school. "I applied to seven schools and only received acceptance at one," he explained. "This experience taught me a valuable lesson about humility and shed light on advice I now tell anyone who is inspired by my story: you only need one yes." This lesson in perseverance was a tough one, but ultimately steered Michael toward the path he's on now. "All it takes is one person to believe in you," he muses, "Instead of focusing on all of the schools who told me no, or all of the people who told me Black Scientists Matter wouldn't grow to what it has become, I focus on the school who told me yes, and the people who believe in me. One yes is worth more than a thousand nos."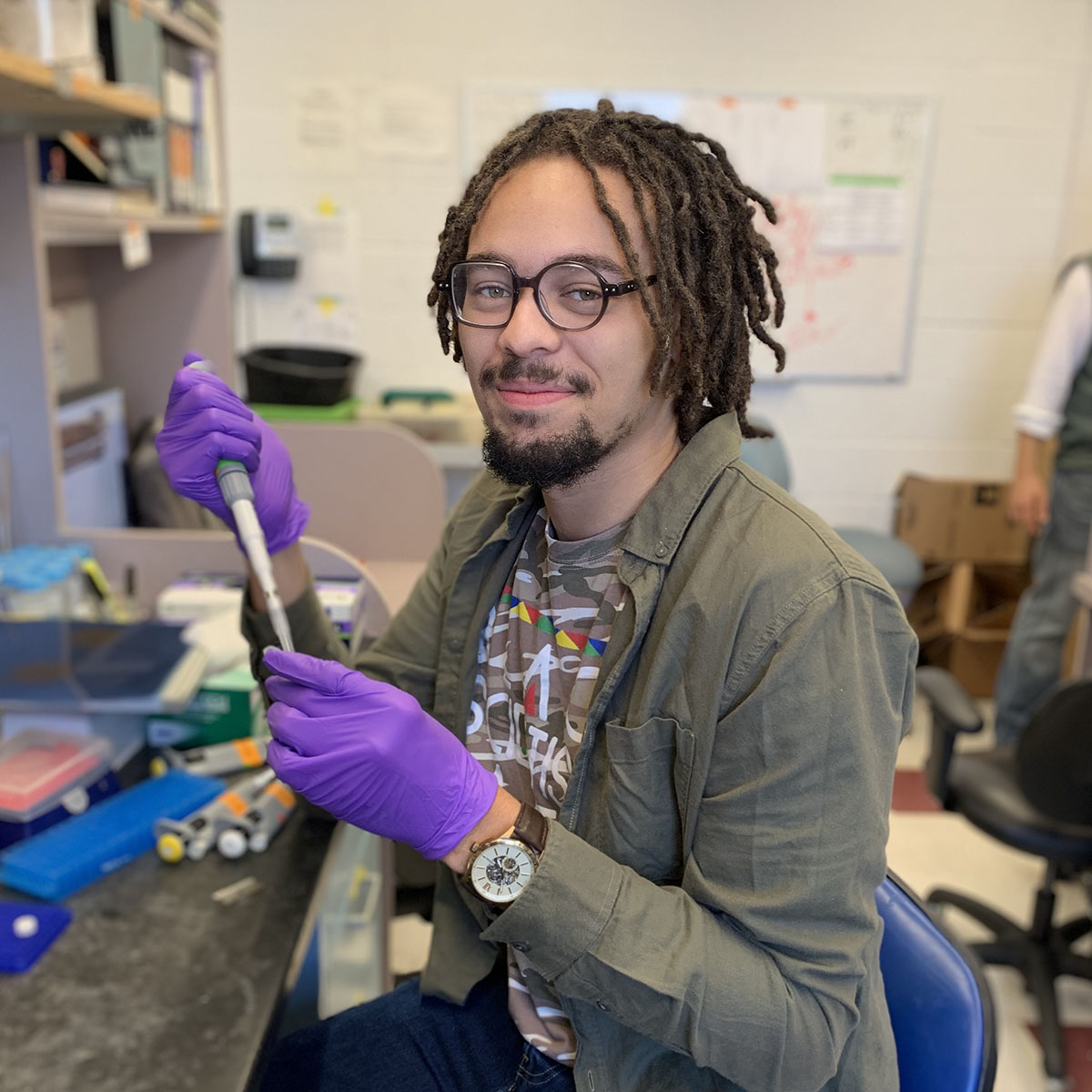 Michael realized another hard truth after graduation, "When I would leave my university and venture out into the broader STEM world, I felt ostracized and isolated because there were very few Black students and professors in my immediate vicinity," he describes. "I created Black Scientists Matter to bring together the Black community in STEM, although we seem small when spread apart, we are actually quite strong together. This community has been a constant support system and has given me the motivation to continue when I feel discouraged because I know that Black scientists do matter and my journey in STEM matters as a proxy."
He credits his parents as his original source of inspiration, "Without their love, support, and guidance, I don't know where I would be, but I doubt it would be here. Externally, I am inspired by the Black scientists who came before me, historically and contemporarily, including Percy Julian, James Hildreth, Erich Jarvis, Corey Harwell, Andre Fenton, and my mentor Greg Carr to name a few."
"For any aspiring scientist out there, it doesn't matter what knowledge or skills you start with, it matters what you do with what you have. Anyone can be successful in science if they stay dedicated. Perseverance is one of the most important traits you can develop." Passionate, persistent, and positive; Michael Hopkins is a leading role model for future STEM heroes.