STEM Nonprofit Debuts Explorer7, Newest Addition to their Mobile Lab Fleet
HOUSTON, Texas. (November 17, 2022) – Learning Undefeated, a nonprofit providing free STEM education resources to local schools, is unveiling their newest addition to their fleet of mobile labs. The Explorer7 will debut in Houston during an Automotive Technician Careers event at the Boys & Girls Clubs of Greater Houston Texans Teen Center (1520 Airline Drive, Houston, Texas 77009) on Thursday, November 17, 2022.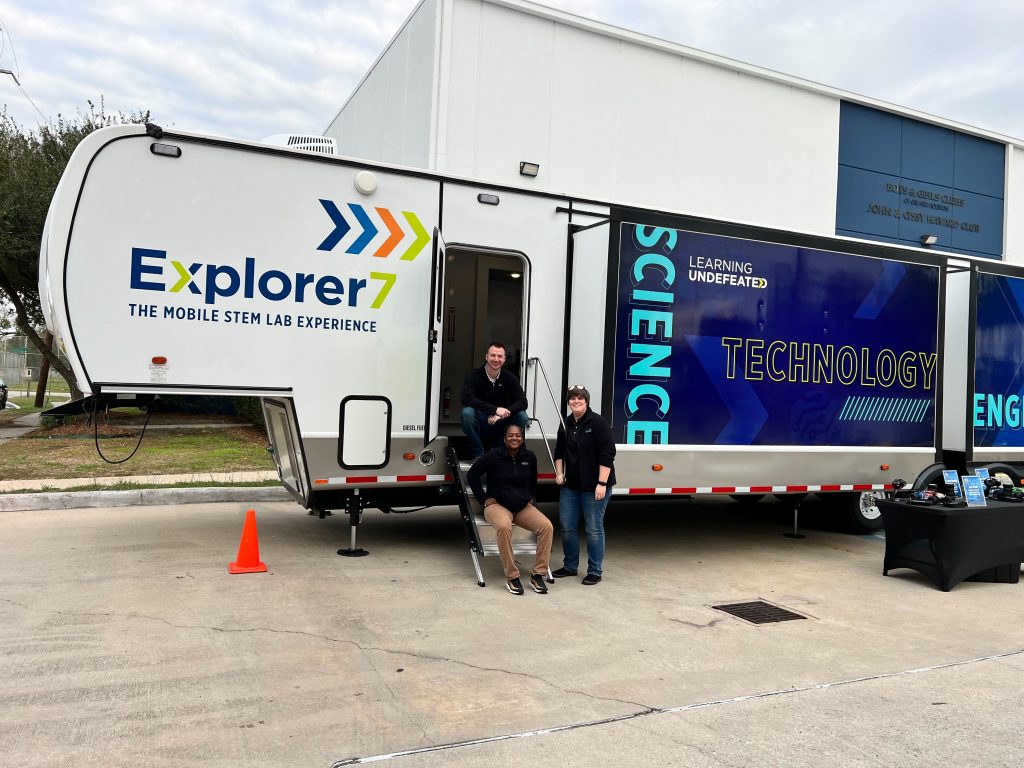 The seventh vehicle in the Learning Undefeated fleet, Explorer7, is a flexible, multipurpose space featuring bold, colorful graphics inside and out, touchscreen televisions at each student workspace, and seating for 24 students in groups.
"For two decades, Learning Undefeated's flagship mobile labs have been bringing new STEM concepts right to the school parking lot. We've already prepared more than a million students for STEM careers, and are committed to reaching a million more in the next five years," said Janeé Pelletier, EVP of Communications & Government Affairs for Learning Undefeated. "Our fleet of mobile labs is made even more impactful by all of our other learning tools: standards-aligned curriculum that supports teachers with new technology and professional-grade laboratory equipment, and deep-impact programs that give students experiences they couldn't get in a classroom setting."
The Automotive Technician Careers event is designed to provide an inside look into the jobs and technology in the automotive industry, as well as explore the science behind protecting passengers in a collision. Learning Undefeated staff will facilitate fun car-related activities such as RC car racing and bumper design.
Mobile STEM education is a core part of Learning Undefeated's mission to drive race and gender equity in STEM through experiential and deep-impact learning experiences for students from under-resourced communities. By bringing scientific tools and techniques right to the school parking lot and engaging students with hands-on experiences, Learning Undefeated programs foster STEM identity, boost self-efficacy, teach hands-on and critical thinking skills, and empower students to succeed in the workforce of the future.